LINZ Tertiary GIS Scholarships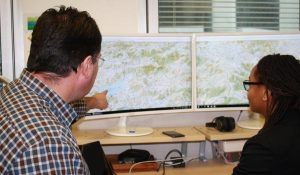 In 2018 for the first time, Land Information New Zealand (LINZ) will seek external applications for one undergraduate and one postgraduate tertiary GIS scholarship.
Applications are open to students enrolled at a New Zealand university or other New Zealand tertiary institute who are New Zealand citizens or permanent residents and have completed their first year of tertiary studies (for undergraduate scholarship) or undergraduate qualification (for postgraduate scholarship).
Each scholarship is up to a maximum of NZ$5,000 for undergraduate or postgraduate course fees for Geographic Information Science (GIS) related courses taken during the period of 2019-2021 academic years.
Applications are open from 17 September to 31 October 2018. Late applications will not be considered.
More information at   https://www.linz.govt.nz/about-linz/our-vision-purpose-and-values/our-location-strategy/growing-new-zealands-geospatial-industry/linz-tertiary-gis-scholarships