GRI's Envision Scenario Planner is NZSEA finalist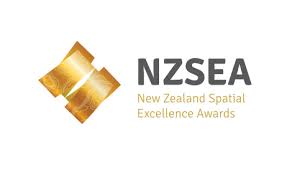 Finalists for the 2018 New Zealand Spatial Excellence Awards have been announced today.
"This year's entrants have continued to deliver world class examples of how using geospatial technology is delivering tangible benefits and increasing productivity for a diverse range of businesses, communities, local and central governments."
Included in the list of finalists is the exciting Envision Scenario Planner (ESP),  a geospatial tool for socio-economic and environmental assessment & modelling for urban regeneration of neighbourhoods. This has been nominated in the Environment & Sustainability Category.  Also nominated are the GRI's own Simon Kingham, Kat Salm and intern Will Jones. All finalists were announced at a Breakfast held at the Wellington Club this morning. The event provided a forum for industry professionals and suppliers to network and play a leading role in the fast-growing spatial industry. The full list of finalists can be found here https://www.nzsea.org/finalists.html
In 2016, University of Canterbury's College of Science Pro-Vice-Chancellor Professor Wendy Lawson won the Professional of the Year Award at the New Zealand Spatial Excellence Awards and followed up in 2017 with the Asia-Pacific Professional of the Year Award.
The GRI has been proud to be a sponsor of the NZSEA for the past 3 years.